Halloween is a time for spooky fun, but it can also raise the risk of property insurance claims due to increased foot traffic and decorations. However, you can minimize the chances of costly property insurance claims on this festive night.
Tips to Avoid Halloween Property Insurance Claims
Halloween brings enjoyment but also the potential for accidents that may lead to property insurance claims. However, you can take several precautions to reduce these risks and safeguard your property during this festive season.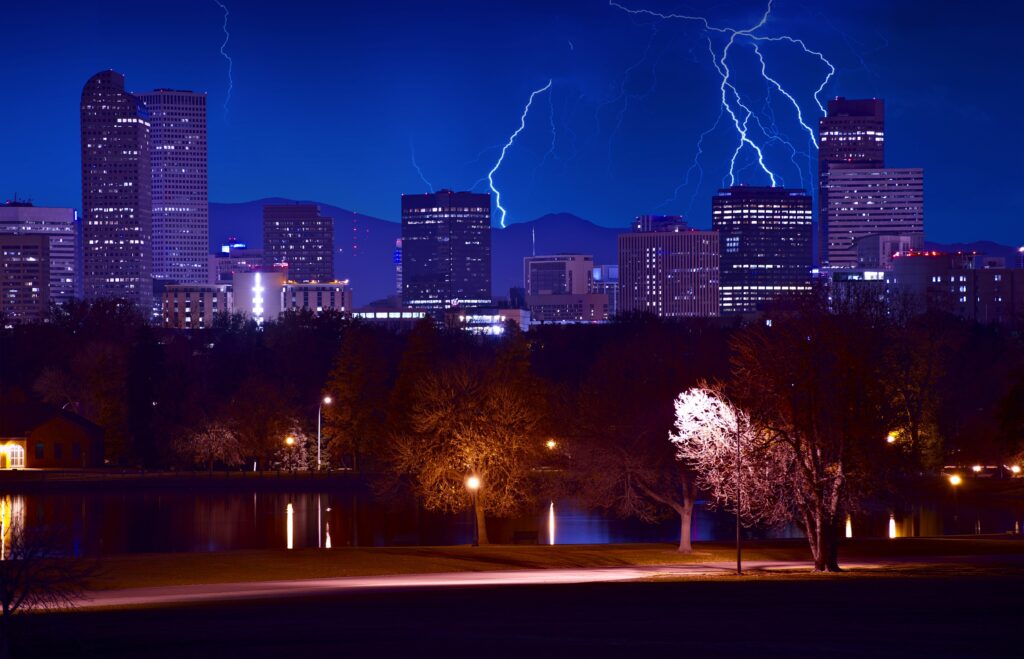 Well-Lit Pathways: Ensure your property is well-lit to prevent trips and falls, common Halloween accidents. Light up walkways, stairs, and entrances, making sure they are free from obstructions. Consider solar-powered lights or LED candles to create a safe yet spooky ambiance.
Secure Decorations: Wind can blow loose decorations, or enthusiastic trick-or-treaters might accidentally knock them over. Safeguard your decorations to prevent accidents or damage to your property.
Fire Safety: If you plan to use candles or open flames for decorations, keep them away from flammable materials such as costumes, curtains, or dry leaves. Battery-operated candles or LED lights are safer alternatives.
Weather Watch: Keep an eye on the weather forecast. If strong winds or heavy rain are expected, bring in or secure outdoor decorations to avoid damage or accidents.
Work with an Agent: Working with an experienced insurance agent is crucial to ensure you have adequate homeowner insurance coverage, especially during events like Halloween night. An agent can help you assess your current policy, identify any potential gaps in coverage, and make necessary adjustments to protect your property and assets from potential claims. They can provide valuable insights and recommendations tailored to your specific needs, ultimately giving you peace of mind as you enjoy the festivities without worrying about unexpected insurance issues.
By following these tips, you can enjoy a fun and safe Halloween without worrying about property insurance claims. Prioritize safety and take precautions to protect your property and visitors.
Common Halloween Accidents and How to Prevent Them
Halloween is a time for enjoyment, but accidents can occur. To ensure a safe and fun Halloween, it's essential to be aware of common Halloween accidents and how to prevent them.
Trips and Falls: Increased foot traffic can lead to trips and falls. Keep walkways clear of obstacles, ensure proper lighting, and use non-slip mats or adhesive strips on stairs to prevent slips.
Fire Hazards: Decorations often involve candles or open flames. Be cautious and keep them away from flammable materials. Battery-operated candles or LED lights are safer options.
Car Accidents: With children roaming the streets for candy, drive slowly and cautiously in residential areas, especially where visibility is poor.
By being aware of these common Halloween accidents and taking preventive measures, you can help ensure a safe and enjoyable Halloween for everyone. Remember, prioritizing safety is essential, and a little extra caution can prevent accidents and property insurance claims on Halloween night.